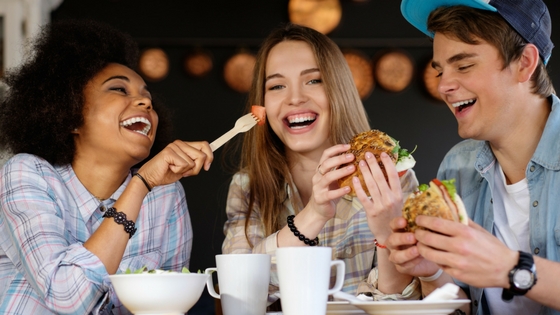 This month, the Madison New Britain Blog is bringing residents ways to celebrate National Sandwich Day. The holiday is on the 3rd, but you can celebrate all month long by visiting one of these local sandwich places for a sub.
From the website: "Manhattan Bagel located at 5 E Butler Ave, Chalfont, PA serves fresh-baked bagels every day, made in store the classic NY-style way - boiled and baked with love. Manhattan Bagel is an east coast favorite, offering delicious signature breakfast and lunch sandwiches, salads, bakery fresh sweets, frozen drinks, and 100% Arabica artisan-roasted coffee."
"Pasta Mista is a Family Owned, full service, Italian Restaurant & Pizzeria. Specializing in Traditional Italian & Continental American Cuisine. We are proud to use the best ingredients available and are more than happy to accommodate our customers in every way possible including BYOB service, Free WIFI & accepting all Major Credit Cards."
Check out what one loyal customer has to say about Borghi's:
"I have been going to Borghis for almost 5 yrs....I'm a frequent flyer!!! Its a very warm n welcoming establishment, with some of the best food and service around, not to mention all the smiling and friendly faces, its by far one of my FAV's. The Borghi family Rocks!!!!!"
From the website: "Our bar area is separated from our neighborhood family-friendly restaurant. Our 12+ TV's including three big screens make viewing any sporting event or TV special easily accessed from any section of our entire space. If you are looking to watch something just ask, and we'll be happy to put it on for you! We take pride in the culture our tavern has developed over 40+ years. With sports enthusiasts joining us for various professional sporting events you are sure to fit right in with all the excitement and cheering. If there is a big event, game, title, championship, or anything else — you can bet that we will be televising every time! Be sure to stop in with your friends, family, co-workers, or guests and enjoy the game, some great food, & a drink!"
What are your favorite shops or restaurants to get a great sandwich at? Share with the rest of the Madison New Britain apartment community by leaving a comment! Thanks for reading. Enjoy!