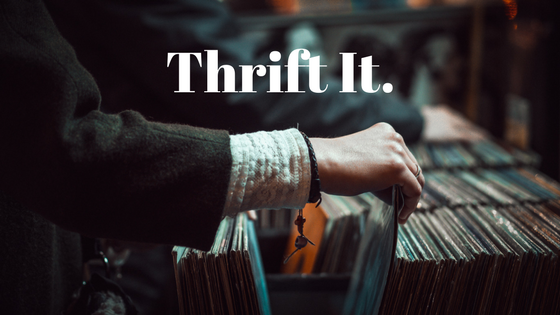 Give old items a second chance! The Madison New Britain Blog has some advice on how to shop at your local thrift store or flea market this month. Thrifting is a great way to explore the history of an area, find something new (to you, at least), and have some fun! So get out of your Chalfont, PA apartment to explore the town and thrift shop this month.
Tip One: Keep an Open Mind
You never know what you'll find when you head to your local thrift store or consignment shop, so keep an open mind. Don't dismiss an item just because it seems a little strange. If you like it, get it! Thrift stores are great places to discover and express your personal style. The low prices let you experiment and find items that you might not usually get or might not even be available anymore. Don't be afraid to think outside of the box.
Tip Two: Set a Budget
It's always important to set a budget when you're shopping, even if the prices are low. While you should experiment, it's also important not to go overboard. Only get the items you really, truly like. Overstocking your apartment with quirky knick knacks will just lead to a future headache. Don't buy items you know you'll eventually be returning to the store as a free donation in the not-too-distant future.
Tip Three: Bring a Friend
Bring a friend on your thrifting adventures. Your friend can give a valuable second opinion on the items you are considering, pick up awesome items you wouldn't have considered, and will help alleviate the boredom of looking through the racks. Stop for lunch at your favorite local cafe, head from store to store, and make a day of thrifting!
Do you have any thrifting tips or tricks for us? Let us know in the comments. Thanks for reading our post!