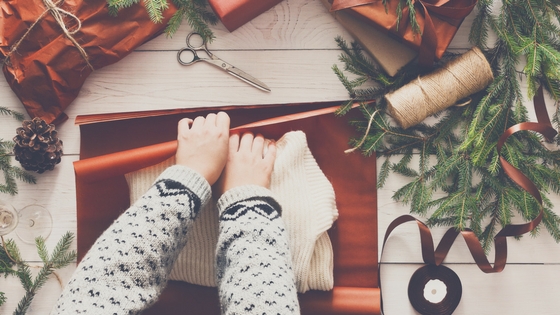 Wrapping gifts for the winter holiday season can be a pain, especially when oftentimes this chore gets pushed to the last minute! Tackle your mound of gifts this month with confidence and cleverness by trying out these last-minute gift-wrapping tips. Whether you're staying in your apartment at Madison New Britain or you're headed elsewhere in or out of Chalfont, PA, these tips are sure to help.
Work off a list.
It can be easy to lose track of what you've bought, who items are for, and which gifts you've actually wrapped if you're wrapping all month long. Keep track of what's going on by creating a master list of your purchases. Organize the list according to who the gifts are for, and make notes of which ones you've wrapped and where you've stored them. This will help ensure that you don't accidentally buy or lose multiple items.
Be strategic about your hiding places.
Sometimes the kids just can't wait until the big day to open up their gifts. Know the habits of those in your household and hide your gifts in creative places. Store gifts in large boxes that can be tucked away easily so you can access them later. If you must, set rules and establish consequences for peeking, such as losing a gift or waiting an extra hour to open the gifts.
Start now.
Wrapping all your gifts can take hours. Do all you can to avoid leaving it until the night before they're to be opened by starting today! Wrap a gift or two in a few spare minutes every day and you'll have a big chunk of your wrapping list taken care of. Wrap while you socialize with friends, watch a movie, or before you get ready for bed.
Try alternatives to gift wrapping paper.
If you're wrapping last-minute, it can be a pain to go to the store at odd hours of the night to buy a whole roll of extra wrapping paper. Instead of wrapping paper, use material like newspaper, butcher paper, tissue paper, and even creative wrapping paper alternatives you might have around the apartment, such as a T-shirt or a scarf. It will make your gift look beautiful, fun, and creative, without costing much extra to you!
What are your best tips for wrapping gifts last-minute? Share your ideas in a comment! Thanks for reading. Good luck, and happy holidays!