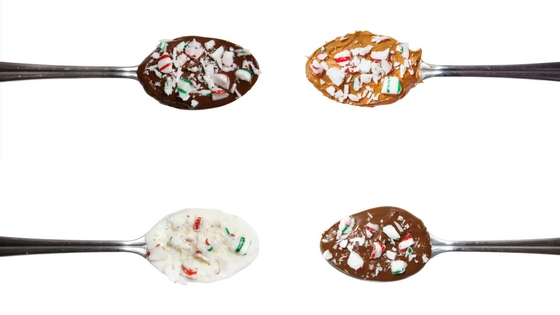 Winter is the time of giving and drinking hot chocolate. Today, the Madison New Britain Blog is bringing the two together! If you're planning on passing out gifts to friends or neighbors here in Chalfont, PA, make some DIY hot chocolate-themed gifts.
Hot Cocoa Mix Ornaments from Sprinkle Some Fun
This is a creative and fun way to give hot chocolate as a gift. To make these hot cocoa mix ornaments, you'll need a clean, clear ornament. Fill it up with a single serving package of hot chocolate, sprinkles, chocolate or white chocolate chips, Jet-Puffed Mallow Bits, and any other ingredients you want to add some sparkle and holiday cheer.
Hot Chocolate on a Stick from Live Craft Love
This adorable treat is perfect for stirring in your hot chocolate drinks. Just imagine how the hot beverage will melt the chocolate on the stick and add extra flavor and richness to your drink. You'll need chocolate candy wafers, a silicone mold or baking tray (or even an ice tray), paper straws, sprinkles, and twine to put them together. If you have a few extra spoons, you could also make hot chocolate stirrers by letting the melted chocolate freeze on the spoons for another type of stirrer.
DIY Monogram Mugs from Design Mom
The way the blogger of this idea presents this idea is more focused on the mugs than the hot chocolate mix itself, but we're inspired anyway! This is especially nice if you want to personalize your gift, or if you don't have many people you want to give to. The photos of the end result show that the blogger of this idea filled the mugs with marshmallows and hot chocolate mix. Try it out for yourself!
What are your favorite DIY gifts, hot chocolate-themed or not? Share with us by leaving a comment. Good luck, and have fun making and passing out your gifts this season.