Blog Home
Dinner Recipes for September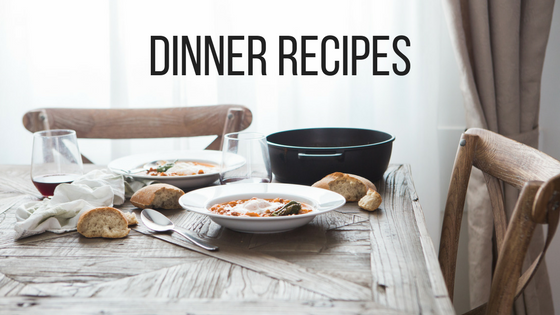 In this post, the Madison New Britain Blog is featuring a salad, soup, side, main dish, and dessert for your next fall meal. We hope that you get the chance to gather your friends together and have a nice meal at your apartment before the month is through.
Citrus Shrimp Avocado Salad from FoodieCrush
Keep your salad fresh and flavorful. You can make it with pan-seared citrus shrimp, your favorite greens, extra-virgin olive oil, lemon, avocado, shallot, toasted sliced almonds, salt, and pepper. This is the perfect start to any meal, and it's a great lunch!
Loaded Potato Soup from Butter Your Biscuit
Loaded potato soup is the ultimate in comfort food. You'll love the blend of vegetables, cheese, and butter in this decadent dish. Finish it off with green onions, bacon, cheddar cheese, salt, and pepper. Serve it up with toast or crackers.
Honey Balsamic Garlic Mushrooms from The Recipe Critic
These honey balsamic garlic mushrooms achieve a sweet balance. Marinate these mushrooms in balsamic vinegar, honey, minced garlic, and top them off with fresh chopped parsley. These mushrooms go great with a side of brown rice, quinoa, or mashed potatoes.
One Pan Garlic Parmesan Pasta from Yellow Bliss Road
You will love this fragrant dinner dish. Olive oil, minced garlic, butter, linguine noodles, low-sodium chicken stock, salt, pepper, cream, fresh shredded Parmesan cheese, and chopped parsley combine to make this mouthwatering dinner dish.
Cannoli Cupcakes from Spoonful of Flavor
We know you'll love the cannoli frosting on these cupcakes. You can make it with mascarpone cheese, confectioners' sugar, vanilla extract, and mini chocolate chips. These cupcakes are sweet, light, delicious, and the perfect fall dessert.
What's your favorite dinner recipe? Let us know in the comments and leave us a recipe or two. Thanks for reading our post and have a great month here in Chalfont, PA!